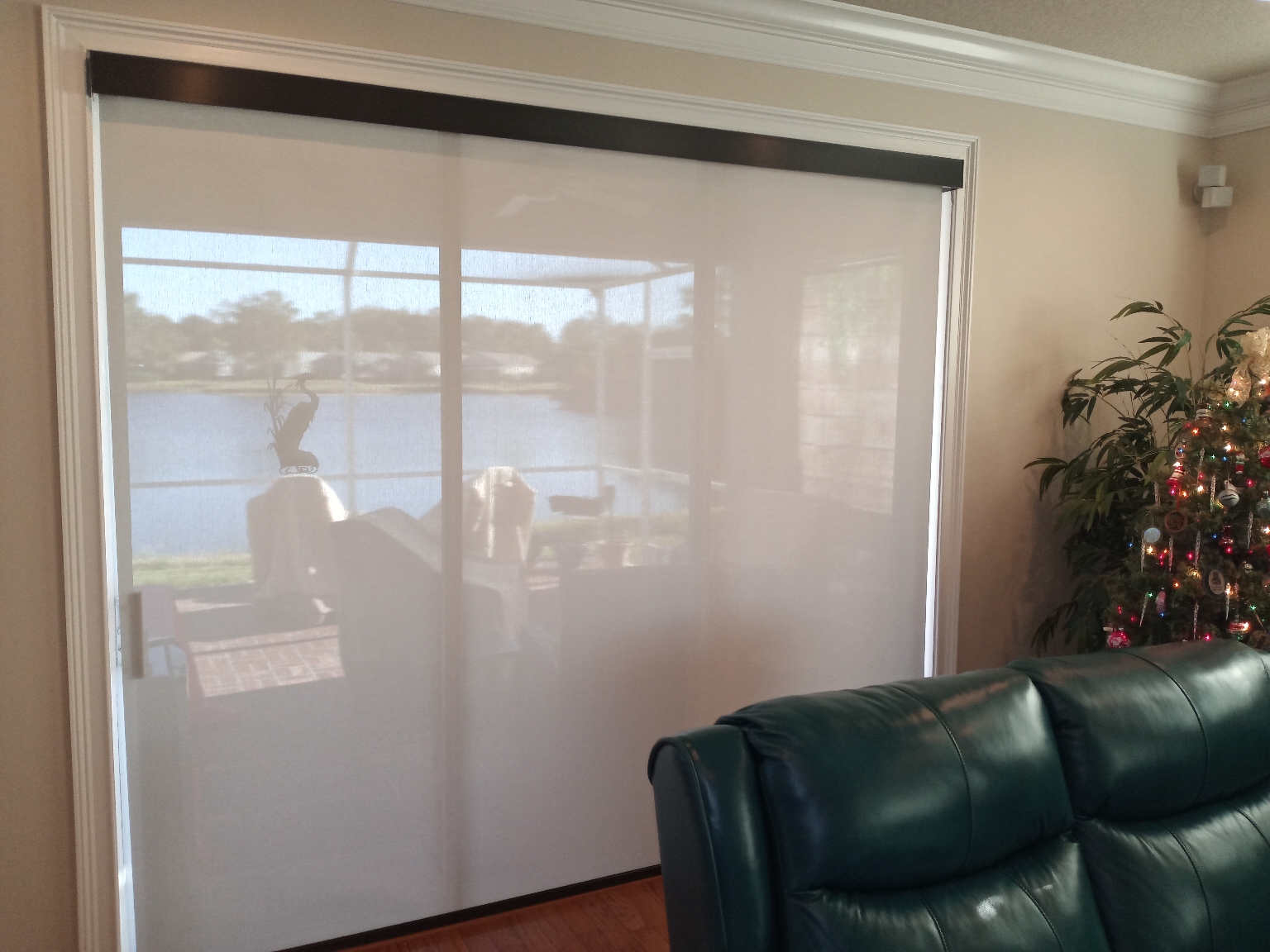 Discover the Perfect Solution for Your Sliding Glass Doors! 
At Allied Shades, Blinds & Shutters, we understand the importance of style, functionality, and privacy for your sliding glass doors. That's why we're thrilled to introduce our stunning Roller Shades collection, tailored specifically for your sliding glass doors.
🔥 Key Features:
✅ Seamless Elegance: Our Roller Shades effortlessly blend with your interior decor, adding a touch of sophistication to your space.
✅ Ultimate Privacy: Enjoy complete privacy with our light-filtering and blackout options, allowing you to control the level of natural light in your room.
✅ Easy Operation: Our Roller Shades are designed for convenience, with smooth, quiet motorized options or manual pull systems for effortless operation.
✅ Energy Efficiency: Reduce energy costs by insulating your home with our energy-efficient Roller Shades.
✅ Durable and Stylish: Crafted with high-quality materials, our Roller Shades are built to last while maintaining their sleek appearance.
Don't compromise on style or functionality when it comes to your sliding glass doors. Choose Allied Shades, Blinds, and shutters for Roller Shades that are as practical as they are beautiful.
Visit our showroom today or schedule a free in-home consultation to explore our wide range of Roller Shades for sliding glass doors. Our experienced team is here to assist you in finding the perfect solution that matches your style, budget, and unique needs.
Transform your sliding glass doors with Roller Shades from Allied Shades, Blinds, and shutters. Elevate your space with beauty and functionality! 🏡✨
#AlliedShades #RollerShades #SlidingGlassDoors #WindowTreatments #HomeDecor #InteriorDesign #PrivacySolution