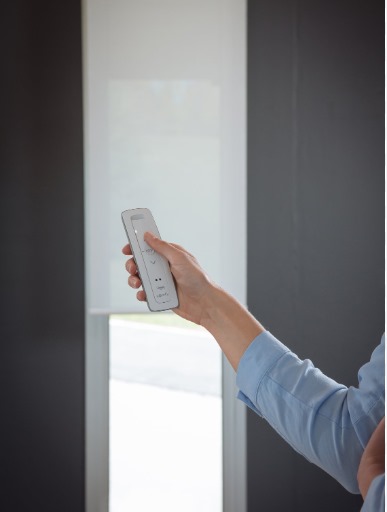 Safe and Stylish: Smart Motorized Shades.
This October, as we mark National Window Covering Safety Month, let's delve into the world of Smart Motorized Shades for a perfect blend of safety and style.
Effortless Control
Smart Motorized Shades offer seamless control over light, privacy, and ambiance, eliminating cords for a more user-friendly experience.
Savings & Efficiency
These window treatments enhance energy efficiency, reducing utility costs. When integrated into your smart home, they adapt to sunlight, maximizing natural light while minimizing artificial lighting and cooling.
Convenient Living
Smart Shades can be controlled remotely via your smartphone or smart speaker, enhancing security, privacy, and energy savings.
Safety First: Cordless Design
Both options feature a cordless design, making them safer, especially for homes with children and pets.
Customized Elegance
Motorized Smart Shades come in various designs and fabrics, allowing you to match your interior decor seamlessly.
This October, explore the beauty of Motorized Smart Shades for a safer, more convenient, and stylish way to manage your windows.